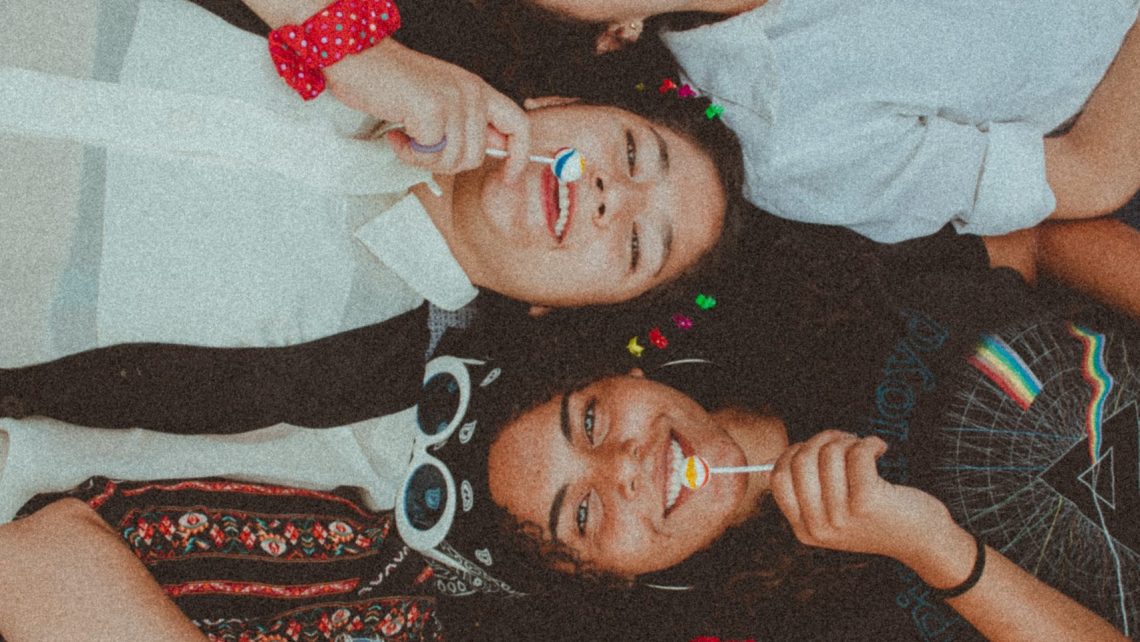 O Marketing é, indubitavelmente, uma das atividades mais importantes de qualquer empresa. Através de diversas técnicas e estratégias, permite às marcas criarem um posicionamento específico e diferencial, ocupando uma lacuna por preencher na mente dos consumidores. 
Hoje em dia, o Marketing de Influência ocupa um lugar central no panorama do Marketing, mostrando-se bastante eficaz para melhorar a imagem e a relevância de uma marca, colocando-a em destaque no mercado e atraindo consumidores com alto potencial de fidelização.
Chamamos, aqui, a atenção para o facto de o Marketing de Influência não ser tão fácil de executar como parece. Não basta simplesmente contratar uma figura com grande alcance nas redes sociais ou uma celebridade extremamente conhecida para promover os produtos e serviços de uma marca.
As abordagens e estratégias mais eficazes variam de acordo com os objetivos da marca, as características do mercado, o influenciador escolhido para cada campanha e o comportamento do público-alvo.
Neste artigo, vamos falar sobre a diferença entre dois conceitos do Marketing de Influência – embaixador e promotor da marca – e qual o papel dos influenciadores digitais neste panorama. 
Eis a tabela de conteúdos:
A importância do Marketing de Influência

O que é um embaixador da marca?

Benefícios em ter um embaixador da marca

O que é um promotor da marca?

Quais as diferenças entre um embaixador e um promotor?

Como escolher os melhores embaixadores para a minha marca?

Como gerar embaixadores organicamente?

Como medir resultados? 
A importância do Marketing de Influência
A cada dia que passa, o Marketing de Influência ganha mais espaço no cenário digital e das marcas.
O influencer que tem um público fiel e possui grande poder de influência sobre ele é altamente desejável por marcas de diferentes segmentos. 
Sabias que, segundo um estudo realizado pelo The Influencer Marketing Hub, para cada dólar investido em Marketing com Influenciadores, as empresas ganharam, em média, 5,20 dólares em 2020?
O estudo aponta que o Marketing de Influência pode ser altamente lucrativo (se usado corretamente) e que 13% das empresas que participaram no mesmo conseguiram faturar até 20 dólares ou mais! 
Os números colocam, sem sombra de dúvidas, o Marketing de Influência em evidência. Este tipo de estratégia de Marketing pode ser verdadeiramente poderoso para marcas que pretendam aumentar a sua influência no mercado, bem como as vendas dos seus produtos e serviços.
Os consumidores estão mais exigentes e, antes de tomarem qualquer decisão de compra, recorrem a amigos, familiares ou pessoas que seguem nas redes sociais para saberem as suas opiniões sobre um tal produto.
E não somos apenas nós a afirmar tal coisa. De acordo com um estudo realizado pelo Collective Bias, 30% dos consumidores estão mais dispostos a comprar um produto quando recomendado por um influenciador digital.
Ao contrário de outrora, a audiência já não dá atribui tanta atenção e valor a grandes campanhas publicitárias na televisão, por exemplo. 
Hoje, as pessoas tomam as suas decisões de compra com base em diversos fatores, como boas experiências de compra anteriores, facilidade de navegação pelos websites, feedback dos amigos, familiares e influencers, entre outros. 
É neste cenário que surge a utilização de um ou vários embaixadores da marca para estabelecer uma relação vinculativa, lucrativa e duradoura com o público.
O que é um Embaixador da Marca?
Os primórdios dos embaixadores de marcas surgem ainda antes da emergência do Digital, com o chamado word of mouth, numa tradução para portugues, o chamado boca-a-boca.
Alguém consome o teu produto ou serviço, tem uma ótima experiência e, naturalmente, comenta com amigos, familiares, conhecidos, e a palavra vai-se espalhando.
Na realidade, atualmente, qualquer pessoa que tenha uma audiência relativamente fiel e que fale de uma marca nas redes sociais – e em outros canais, como blogs, sites ou no "boca a boca" – pode ser um potencial embaixador.
Os embaixadores são pessoas que demonstram conhecimento e conexão pessoal com uma marca não só porque querem vender, mas porque a admiram e se identificam com ela, numa dinâmica que ultrapassa a proposta comercial.
Qualquer consumidor que possua estas características relativamente a uma marca pode tornar-se um embaixador, e esta relação nem sempre exige custos monetários.
A afinidade e o poder de influência contam muito: de acordo com uma pesquisa realizada pela QualiBest, os influenciadores digitais já são a segunda maior influência na tomada de decisão de compra, perdendo apenas para indicação de amigos, que alcançaram 57%.
Neste contexto, os embaixadores da marca são cruciais, pois, além de serem, muitas vezes, o primeiro contato da marca com o público, transmitem credibilidade e segurança.
Existem várias maneiras de propor parceria com estas pessoas e profissionais, inclusive, estas podem até acontecer de forma voluntária e espontânea, simplesmente porque a pessoa experimentou, teve uma experiência positiva e, consequentemente, decidiu partilhá-la com a sua esfera de influência.
Ainda assim, obviamente, também existem parcerias pagas, que são patrocinadas pela própria marca. Geralmente, ocorrem com celebridades ou digital influencers.
Qual a importância dos embaixadores da marca?
Como já vimos, os embaixadores da marca são figuras escolhidas para, de forma paga ou voluntária, fortalecerem a conexão entre os consumidores e a marca. Mas, na prática, qual o seu verdadeiro impacto no que toca a resultados concretos?
No mínimo, uma parceria com um embaixador vai resultar na exposição acrescida da marca. Posteriormente, além de uma maior brand awareness, pode resultar até na aquisição de novos clientes e no aumento das vendas.
Os embaixadores da marca têm o poder de divulgar a marca e, principalmente, dar-lhe um rosto para que os consumidores se identifiquem mais facilmente com ela, criando maior empatia.
É importante salientar que o embaixador não precisa, obrigatoriamente, de ser famoso ou ter um elevado número de seguidores nas redes sociais. Aliás, os microinfluenciadores têm sido, cada vez mais, uma excelente aposta das marcas, apresentando resultados muito favoráveis.
Várias empresas, de dimensões diversas, investem em programas de embaixadores para selecionar essas figuras internamente, inclusive. 
Contar com colaboradores empenhados em agir como embaixadores da marca é uma forma muito eficiente de manter a motivação dentro da equipa e de aprimorar o processo de atração de talentos.
Os embaixadores da marca são importantes em diversas áreas. No Marketing Digital, em particular, contribuem para aumentar o tráfego orgânico e a taxa de engagement, facilitando a geração de leads.
Poder contar com um embaixador da marca pode ser exatamente o que a tua empresa precisa para otimizar a sua comunicação e o relacionamento com os consumidores.
Qual a diferença entre Embaixador e Promotor da marca?
Esta é uma dúvida muito comum, inclusive entre os profissionais de marketing. Afinal, como saber se uma marca deve escolher um promotor ou um embaixador para alavancar os seus resultados? Quais as principais diferenças entre eles?
Embaixador da marca
Costuma ser o primeiro ponto de contato do consumidor com a marca;

Precisa de transmitir confiança ao responder a perguntas dos potenciais consumidores;

Tem uma conexão pessoal genuína com a marca;

O seu discurso acerca da marca é flexível e personalizado;

Usa a sua personalidade e estilo de vida para transmitir os valores e identidade da marca;

Interage com o público da marca nas redes sociais ou entre os conhecidos, fazendo boca a boca no âmbito pessoal.
Promotor da marca
Tem uma conexão profissional com a marca;

Muitas vezes, precisa de um direcionamento específico e segue o script fornecido pela marca de modo a garantir a efetividade das suas campanhas;

É escolhido, em primeiro plano, para um objetivo de marketing específico, seja atrair clientes ou aumentar as vendas;

Faz trabalho de divulgação formal, podendo ser contratado pela empresa, fazer parte da equipa interna ou ser apenas um consumidor com um grande alcance nas redes sociais.
Resumindo, os promotores da marca têm um vínculo formal com ela, tendo como objetivo atingir os resultados esperados desse vínculo. Por outro lado, o embaixador promove a marca, antes de tudo, devido ao sentimento positivo que tem sobre ela (normalmente, é um verdadeiro brand lover).
Escusado será dizer que, para ambas as hipóteses, os influenciadores digitais surgem como uma boa opção, dado o seu alcance e relacionamento sólido com os seguidores!
Como escolher os melhores embaixadores para a minha marca?
Escolher o melhor embaixador para uma marca é uma atividade que exige um conhecimento aprofundado sobre os fatores internos e externos que influenciam o seu desempenho e imagem.
Em primeiro lugar, é necessário conhecer profundamente o público-alvo da própria marca e as respetivas buyer personas. 
Depois, os embaixadores da marca, que podem ser influencers ou não, devem mostrar-se em linha com a missão, visão e valores que guiam a marca.
Caso algum candidato até possua um posicionamento semelhante ao da marca, porém, não conta com grande aprovação por parte do público-alvo da mesma, então, é uma escolha que pode resultar num impacto geral negativo.
Neste momento, estamos na Era do Marketing 4.0, em que os consumidores, além de valorizarem a opinião de amigos e influenciadores digitais, estão atentos e dão muita importância à forma como a empresa se comporta relativamente a aspetos fulcrais da sua ação e/ou que pautam a atualidade.
Não é por acaso que uma das tendências de marketing para 2021 seja, exatamente, a sustentabilidade, cada vez mais importante na decisão de compra do consumidor.
Assim sendo, recomendamos que investigues o histórico e as posições tomadas pelo teu potencial embaixador antes de tomares a decisão final. Ao escolheres alguém para representar a tua marca, deves assegurar-te de que vão ser evitadas polémicas que possam colocar em questão a sua imagem e credibilidade.
Posteriormente a esta investigação intensiva, há que atentar na habilidade do embaixador para se conectar com a marca e respetivo público. Poder contar com personalidades que já possuem uma comunidade sólida de fãs ou seguidores poderá tornar o processo mais fácil.
Porém, como já mencionámos anteriormente, o número de seguidores não deve ser determinante para esta escolha.
Se a buyer persona do teu negócio é uma jovem preocupada com o meio ambiente, que toma escolhas que apontam nesse sentido, deves procurar um embaixador que se encaixe nesse universo.
No fundo, o sucesso das campanhas de Marketing de Influência com embaixadores depende de vários fatores, mas acreditamos que o principal seja mesmo a concordância entre os valores da marca e os valores da pessoa escolhida para embaixadora. 
Só assim será possível garantir a autenticidade e naturalidade na campanha.
Qualquer pessoa que tenha autoridade no segmento em que a marca atua, e que esteja alinhada com o seu propósito e posicionamento, já é uma forte candidata a ocupar a posição de embaixadora, podendo maximizar o alcance da mesma e gerar mais vendas!
Como gerar embaixadores organicamente?
Marcas com um propósito, que se preocupam realmente com os consumidores e que se esforcem por ter algum tipo de impacto na sociedade, normalmente verificam um surgimento de embaixadores de forma bastante natural e espontânea.
Basta encontrar pessoas que se alinhem com os ideais da empresa, que tenham uma plataforma aberta com o público e que sejam capazes de envolver os seguidores nos seus conteúdos e no seu propósito, influenciando as decisões da persona!
Talvez para empresas de menor dimensão isto não seja tão frequente. Ainda assim, conforme mencionado anteriormente, é completamente possível gerar embaixadores da marca até dentro da própria empresa!
Programas focados em melhorar o ambiente de trabalho, por exemplo, podem despertar essa atitude nos gestores e colaboradores da marca!
Quando isso acontece, é normal que essas pessoas comecem a transmitir feedback positivo sobre a empresa, em primeiro lugar, para pequenos círculos de amigos e colegas, mas, depois, até para uma esfera de atuação maior.
Embora pareça algo com uma importância diminuta, este trata-se de um exemplo claro de marketing boca a boca que pode gerar resultados significativos.
Por outro lado, também os clientes são, não raras vezes, embaixadores da marca! Quando satisfeitos, vão ainda mais além do que a fidelização, tornando-se verdadeiros brand lovers e parceiros da marca, através de comentários positivos na internet, partilha de conteúdos e, claro, marketing boca a boca!
Como descobrir estas pessoas da nossa base de clientes com potencial para serem convertidos em embaixadores da marca? 
Através de ferramentas de análise de dados, como o Analytics, que permite conhecer melhor o público da marca em cada canal.
No caso de empresas de menor dimensão, é possível descobrir estas pessoas através da simples monitorização das estatísticas das redes sociais e do teor dos comentários que fazem!
Sabes aquele consumidor que comenta todos os teus posts e os compartilha com os amigos? Ele pode ser o embaixador de que precisas. Só falta desenvolveres uma abordagem que possibilite essa conversão!
Por isso, é sempre importante promover o envolvimento (engagement) dos seguidores nas publicações. Pede para os teus clientes deixarem a sua opinião, faz perguntas, pede feedback após a compra e investe na produção de conteúdos que estimulem a interação!
Assim, pouco a pouco, vais criando as condições necessárias para futuramente poderes contar com embaixadores orgânicos para a tua marca!
Os embaixadores, papel agora desempenhado por muitos influencers, têm um papel preponderante no atual cenário comercial e simbólico das marcas.
Normalmente, estas figuras têm a confiança do seu público, algo essencial para incentivar de forma natural os primeiros contactos entre a marca e os consumidores.
Antigamente, as ações desempenhadas pelos embaixadores decorriam, por exemplo, em eventos presenciais organizados pelas marcas. Hoje, demonstram grande força especialmente no ambiente digital.
Como medir o trabalho do embaixador da marca?
Para medir o trabalho do embaixador, é necessário definir as métricas mais importantes tendo em conta os objetivos de negócio da marca.
Logo, se a tua marca tem como objetivo aumentar o número de clientes da loja online, por exemplo, uma das métricas a ser analisada é a quantidade de tráfego oriundo das redes sociais do embaixador. 
Outros números importantes para medir o trabalho do embaixador são a qualidade e a quantidade de comentários, menções, partilhas e afins nas redes sociais.
A Influenza está aqui para te ajudar a obter resultados incríveis nas tuas campanhas de Marketing de Influência! Contacta-nos para saberes mais.