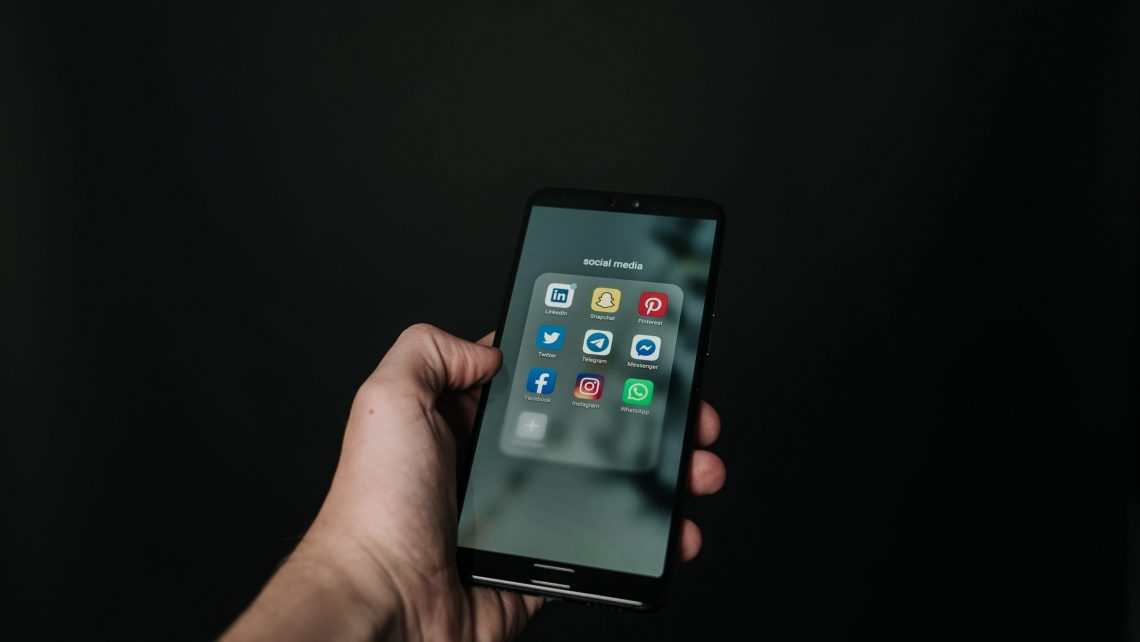 O mundo em que vivemos tem vindo a sofrer transformações muito fortes desde o surgimento da internet e, mais recentemente, das redes sociais, que ocupam agora um lugar central nas sociedades.
À primeira vista, as redes sociais trouxeram-nos um conjunto de vantagens quase interminável e permitiram-nos coisas inimagináveis, como reencontrar amigos de longa data que julgávamos nunca mais reencontrar ou contactar com qualquer pessoa, em qualquer parte do mundo, a custo zero, apenas com um clique.
Além disso, as redes sociais democratizaram completamente o acesso à informação, dando-nos ferramentas para sermos, cada um de nós, cidadãos mais informados. 
Consagraram-se como um grande palco para os artistas desprovidos deles e aumentaram a exposição e visibilidade de pequenos negócios que dificilmente conseguiriam sobreviver sem elas.
Provêem-nos informação, produtos e serviços, cultura, entretenimento, e tudo aquilo que se possa imaginar, certo?
Porém, a indústria dos social media trouxe, também, desvantagens e perigos sobre os quais temos de estar a par.
O documentário The Social Dilemma explica o impacto, cada vez mais notório, que as redes sociais têm na nossa sociedade e as contrapartidas do social media são contadas com base nos testemunhos de vários ex-funcionários destas grandes empresas.
Quem já teve a oportunidade de o ver (quem ainda não o fez, aconselhamos muito que o faça), certamente sentiu o alerta chocante que é dado para as repercussões dos algoritmos invasivos e as verdadeiras "intenções" das redes sociais.
É verdade que plataformas como o Facebook, Google, Instagram ou Twitter nos trazem imensas vantagens no nosso dia-a-dia, não obstante, talvez isso não nos seja oferecido a custo zero. 
The Social Dilemma começa com uma citação de Sófocles: "Nada vasto entra na vida dos mortais sem uma maldição". 
Em bom português, "Não há duas sem três", não é?
Sempre prezámos a Internet pela evolução e facilidade de comunicação que nos veio proporcionar. Ficou mais fácil conhecer pessoas, criar ligações rápidas, partilhar experiências e entrar em contacto com amigos, colegas e familiares, mas estaremos devidamente consciencializados para as suas contrapartidas?
Tim Kendall, ex-presidente do Pinterest, Justin Rosenstien, ex-engenheiro da Google e do Facebook, Sandy Parakilas, ex-gerente de operações do Facebook e Tristan Harris, ex-especialista em ética de design da Google, são apenas algumas das mentes que contribuíram para a mudança nas redes sociais, mas todos admitem o mesmo: "não era suposto tomar estas proporções".
Os especialistas que contribuíram para a evolução das redes sociais temem agora os efeitos das mesmas na saúde mental dos utilizadores e sugerem que, com as mudanças certas, podemos salvar o que há de bom nas redes sociais.
O ser humano sempre se preocupou acerca da possibilidade de a tecnologia ser capaz, algum dia, de superar as habilidades dos humanos, os seus pontos fortes. No entanto, talvez não fosse essa a questão primordial. Talvez o foco não devesse ter sido a preocupação fulminante de a tecnologia ultrapassar os nossos pontos fortes, mas a possibilidade de nos fazer refém das nossas fraquezas e vícios.
Hoje, os nossos smartphones são quase como uma extensão do nosso corpo. Não conseguimos largá-los, nem para algumas tarefas simples. Estamos constantemente ligados a algo maior, a uma espécie de Matrix.
Necessitamos, a todo o minuto, de uma série de estímulos, de impulsos de dopamina lançados por essa tecnologia que está a ser recalibrada a cada segundo.
Essa tecnologia que se ocupa de estudar as variações no nosso foco de atenção para que estejamos sempre on, atentos ao que nos mostram, sem que tenhamos qualquer controlo ou mesmo consciência sobre isso.
As grandes empresas de redes sociais aperfeiçoam as suas plataformas conduzindo testes constantes, em tempo real e com amostras gigantescas, que lhes permitem explorar a forma como a evolução nos programou ao longo de milénios para forjarmos conexões interpessoais. 
É neste ponto que, mesmo sem ir muito longe numa análise mais conceptual, o documentário se cruza com as noções que o filósofo Paul Virilio avançou há décadas: a migração para o regime virtual não só implicava uma aceleração do tempo, a transferência para um tempo instantâneo, produzindo uma inércia ou "imobilidade fulgurante", como punha em causa a perceção do mundo sensível e a empatia entre os seres humanos.
Todos estes problemas partem de uma simples palavra: o algoritmo. Este conjunto de operações que filtra todos os interesses, pesquisas e comportamentos para que nos sejam sugeridas apenas temáticas relacionadas com as nossas paixões, mantendo-nos confortáveis, na nossa própria "bolha", alheios ao mundo real. 
O problema? Essa tecnologia está a deixar o mundo cada vez mais polarizado.
À medida que os conteúdos divulgados na Internet se foram tornando monetizados, o principal objetivo das empresas passou a ser manter as pessoas online por mais tempo, garantindo, assim, mais visualizações e, consequentemente, mais dinheiro.
A própria Netflix, entre ínfimas outras empresas, tem sido um dos principais agentes deste processo, com os seus algoritmos a operacionalizarem este modelo de dependência dos fluxos digitais –  que nos reduzem a uma existência amorfa no sofá, deixando que façam as nossas escolhas por nós.
"O facto de não nos levantarmos do sofá e de o ecrã nos transformar em cyborgs domésticos deve-se ao movimento inaparente da electricidade e da informação", escreve o filósofo francês Frédéric Neyrat na revista "Electra".
Neyrat lembra como recentemente a Netflix instalou uma função nos telemóveis que permite ver mais depressa certos filmes sem que o tom das vozes seja afectado: "a função speed settings não é um simples fast forwarding, operando uma verdadeira transformação do filme, uma outra organização do visível e do audível".
A partir daqui, torna-se mais fácil entender como estas entidades detêm a hegemonia na forma como reprogramam a ideia que temos do mundo.
Na verdade, a tecnologia tem vindo, cada vez mais, a manter-nos ligados, a full-time, a um complexo sistema que, através de subtis e constantes orientações, personalizadas para cada utilizador, funcionam como slot-machines nos casinos.
As redes sociais chegaram a um ponto em que dominam a nossa vontade, pensamento e opinião através de uma estranha forma de hipnotismo, sem sequer nos apercebermos disso.
Após o lançamento do documentário The Social Dilemma, houve uma grande onda de choque e indignação generalizada, como seria de esperar. No entanto, consegue observar-se a prisão em que as redes sociais se transformaram, pois, agora, mais informados sobre os seus perigos, não conseguimos sair delas.
Sabemos que nos toldam a visão, que fazem uso dos nossos dados pessoais para nos conseguirem orientar na direção pretendida – a mais confortável para nós e, simultaneamente, mais lucrativa para as empresas – e, mesmo assim, não conseguimos libertarmo-nos delas.
Além de nos manterem calmos e entretidos, num jogo do qual nos é muito difícil sair, as redes sociais satisfazem, em primeiro lugar, as necessidades dos seus verdadeiros clientes: os anunciantes.
Quais os fenómenos que nos fazem reféns dos ecrãs?
Embora a maioria das pessoas esteja ciente de que se tornam num alvo assim que têm acesso à Internet, poucos se dão conta do quão viciados estamos nas redes sociais.
Graças à Inteligência Artificial (IA), cada vez que entramos na Internet, nenhum clique passa despercebido. Quando achamos que estamos a fazer uma escolha ao visitar um link ou uma publicação, na verdade, a nossa ação já foi antecipada pela IA. 
Assim, os nossos comportamentos são manipulados, e as nossas ações são previstas com maior facilidade.
A Inteligência Artificial e o algoritmo trabalham de mãos dadas para identificar e direcionar os interesses pessoais de cada usuário, o que se torna perigoso e ambicioso, já que passamos a aceitar o que vemos e lemos como uma verdade absoluta.
Estejamos doentes, tristes, ansiosos ou alegres, as hashtags que usamos, os likes que damos e os posts que fazemos passam a identificar-nos como consumidor digital. 
São vários os sistemas e equipas que analisam as estratégias subtis mais eficazes para nos promoverem uma cultura rápida, onde impera um overbooking de informação ínfimo que nos faz sentir que não fazemos o suficiente e que não somos bons o suficiente. 
O que vemos nas redes sociais é-nos mostrado a partir de algoritmos que, como já dissemos anteriormente, nos mantêm numa bolha, alheios ao mundo real.
Os constantes estímulos que recebemos e dos quais sentimos necessidade quando nos afastamos do mundo tecnológico são minuciosamente trabalhados para nos impactarem dessa forma.
Por isso, temos de saber distanciar-nos quando percebemos que a nossa relação com a tecnologia já não está a ser saudável para nós.
São tantos os posts perfeitos, a aparência de uma vida perfeita, entre viagens, culinária, desporto, maquilhagem, moda, que é impossível para nós chegarmos à perfeição que nos é vendida. 
Isso é algo que não é exequível, porque não é real. Há que parar para pensar e não ser levado na corrente que leva o mundo hoje em dia.
Com crianças, adolescentes, e até adultos totalmente vidrados nas redes sociais e reféns do algoritmo e da Inteligência Artificial, vemos-nos o nosso livre arbítrio limitado e tornamo-nos viciados na exposição digital.
Será que os fins justificam os meios?
O humano procura a constante validação. A preocupação com a popularidade, a posição social, o status, estão na nossa essência como seres sociais e é algo desejado pelos indivíduos desde que existe memória, mas será que os fins justificam os meios? 
Há quem afirme que a evolução do cérebro humano não acompanhou a evolução da tecnologia. No entanto, somente a contribuição humana levou a este fenómeno manipulador e viciante.
Com dados a apontar para o aumento da ansiedade, depressão e suicídios, que coincidem também com o aumento do uso das redes sociais, a deterioração da saúde mental da população passou a ser a maior preocupação dos especialistas.
Já não se pode dizer que a realidade das redes sociais nos é desconhecida. No fundo, o que acontece é que estamos demasiado presos àqueles que acreditamos serem os benefícios das redes sociais para negarmos a nós mesmos a importância de moderar o seu uso.
As soluções para este problema requerem medidas mais rígidas que, acima de tudo, dependem da iniciativa das próprias plataformas. Enquanto tal não acontece, temos de ser responsáveis por nós próprios.